Attention High School Students: The Peninsula Writing Contest Wants Your Submissions!
Is your child a future Hemmingway, or just simply enjoys writing?
Then get ready for the Peninsula Young Writers 4th Annual Writing Contest.
If your potential author is enrolled in 9th – 12th grade and often plumbs the depths of their creativity by penning heroic adventure tales, well-composed song lyrics or even autobiographical narratives, we encourage them to send in their best work.
As the core sponsor, Westface College Planning is proudly offering a $500 cash prize and a scholarship for a session at Peninsula Young Writers summer workshops.  Three second-place prizes include $75 cash and a $25 gift certificate.
Even better: there are no entry fees and the prizes are doubled from last year!
Click here for specific entry details.
It isn't too late!  Submissions are due Feb. 28th by 5pm, so don't let your up-and-coming writer miss out!
Winners will receive a phone call and e-mail, along with an invitation to attend an awards ceremony April 9th from 5:30 – 7pm.
If you have any questions, contact Beth Harrison, Director of Peninsula Young Writers.
Westface College Planning is the primary sponsor the Peninsula Young Writers 4th Annual Writing Contest.  We can help you navigate the financial aid process from start to finish, even if your student is a freshmen or sophomore in high school. To learn how we can help you call us at 650-587-1559 or sign up for one of our Tackling the Runaway Costs of College Workshops or Webinars.
Photo Credit: Kacey
Ready for your own success story?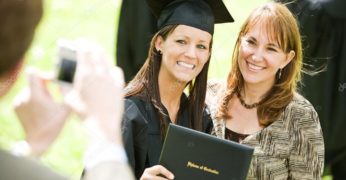 If you're a typical parent with college-bound students, you're probably overwhelmed. You want to help your sons and daughters make the right choices and prevent overpaying for their education. You're not alone! We're here to help. Schedule your free consultation today – click below to get started!
Catch our free, on-demand webinar:
How to Survive Paying for College
Join Beatrice Schultz, CFP® for our on-demand webinar, where she provides parents with the exact steps that often greatly lower the cost of college, even if there's little time to prepare.