How to Score an Athletic Scholarship
Seniors: Do you love nothing more than to strap on your athletic uniform and practice your favorite sport?  Do you think you might have a shot at an athletic scholarship?  If so, it's extremely important to do your research.  Here are some general tips to find out if an athletic scholarship is right for you:
Start early.  The National Collegiate Athletic Association's (NCAA) eligibility rules begin with 9th grade.  Become familiar with the NCAA's eligibility center and make sure you maintain your eligibility (if you haven't already throughout high school).
Be realistic.  In reality, only about 2 percent of teen athletes receive full or partial athletic scholarships, and the NCAA dictates how many scholarships a school can hand out.   Although the competition at a Division II institution might appear easier, NCAA rules set the number of scholarships even lower than Division I schools.   Also, some sports offer better chances than others .  Who are the athletes with the best chance of getting a scholarship?  You might be surprised that it's women rowers.
Attract attention.  If coaches haven't noticed your athletic accomplishments, take matters into your own hands and reach out to them as soon as possible.  Consider making a website to show off your athletic ability, too.  Include video clips, coach recommendations, and upcoming tournament appearances.
Ask for help.  Keep searching for advice.  Talk to your student's guidance counselor and coach, and ask your parents for help to arrange a time to sit down with a College Funding Advisor.  Then you can set realistic expectations and goals.
Find the best fit.  Even if you aren't necessarily the #1 player on the team (in the league or in the state) you may still have a chance to play spots in college – perhaps a Division II college versus a Pac-12 or Big 10 school.   They can't award athletic scholarships, but many offer financial aid and merit money to students that happen to be good athletes, as well.  For direct counseling, contact Advocates 4 Athletes.  They help educate and guide student athletes and their families in their pursuit of a college scholarship and/or admission to a school of their choice because of their sport.
Keep your focus.  Make sure you and your parent's focus remains on paying for college, not transforming into the next athletic superstar.  Athletic scholarships generally aren't as generous as other awards you might be able to earn from other schools.  When you consider schools, look for those that might provide other financial assistance.
Be persistent.  Even if you didn't get an athletic scholarship your first year, you might have a shot at one for the following year.  A lot of schools allow walk-ons, which is another way you can prove your worth to a coach.
Westface College Planning can help navigate the financial aid process from start to finish.  To learn how we can help you call us at (650) 587-1559 or sign up for one of our Tackling the Runaway Costs of College Workshops or Webinars.
Photo Credit: j9sk9s
Ready for your own success story?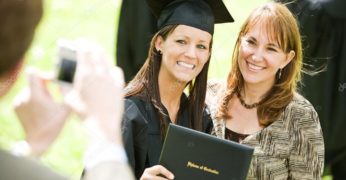 If you're a typical parent with college-bound students, you're probably overwhelmed. You want to help your sons and daughters make the right choices and prevent overpaying for their education. You're not alone! We're here to help. Schedule your free consultation today – click below to get started!
Catch our free, on-demand webinar:
How to Survive Paying for College
Join Beatrice Schultz, CFP® for our on-demand webinar, where she provides parents with the exact steps that often greatly lower the cost of college, even if there's little time to prepare.