Are You Ready to File Your FAFSA & CSS Profile?
Hi Friend,
Fall is here! For parents of high school seniors and college students, that means it is time to get your finances in order and file for financial aid. At Westface College Planning we can help! Did you know we offer services to submit the FAFSA and CSS Profile on your behalf?
If you live in the west, the Western Undergraduate Exchange (WUE) Scholarship can be a way to decrease the cost of attending an out of state public college. If you attend one of the WUE participating colleges, you may be eligible to receive reduced tuition. Depending on where you're from and where you want to enroll, earning your degree may cost about the same and sometimes less than what you would have paid if you had studied in your home state!
Do you want to know more about applying for financial aid and tactics for making the most of the FAFSA and CSS Profile? Give me a call at 360-818-7728, or sign up for a complimentary college funding consultation or educational webinar today!
I look forward to talking with you soon.
– Trixie
College News: CSS Profile vs. FAFSA: What's the Difference?
If you are a high school senior who will be applying for financial aid for the next school year, the time is quickly approaching to fill out the 2022-2023 FAFSA and the 2022-2023 CSS Profile, as both applications open on October 1, 2021. As a rule of thumb, families applying for aid should complete the applications as soon as possible to ensure that they meet all deadlines and that the schools still have financial aid available for their student. Families do not need to wait until a student has applied for admission or has been accepted. However, be sure to wait until after October 1st to complete the forms; otherwise you would be submitting for the wrong school year. Before the application opens, here are some steps to help guide you through the process.
Looking For Ways to Cut Down on the Cost of College? Consider a WUE School!
WUE is the biggest program of its kind in the nation; a total of 160+ total institutions — community colleges and universities – participate in the network. During the 2020-21 school year alone, some 40,000+ students saved an estimated $411.7 million by paying the reduced WUE rate, instead of full nonresident tuition. Individual savings ranges from student to student, but on average, a student during the 2020-21 year saved about $9,692…
How to Survive Paying for College Free On-Demand Webinar
Enroll in our FREE on-demand webinar and learn how to calculate:
Expected Family Contribution (EFC)
Cost of Attendance (CoA)
FAFSA and CSS profile
Public versus private costs
How you can afford college without jeopardizing retirement
Enroll for free now! Just click the button below!
Westface College Planning is here to help ensure your planning is where it needs to be. Contact us with any questions you might have for the years to come!
Ready for your own success story?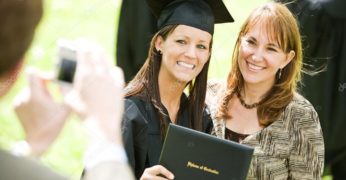 If you're a typical parent with college-bound students, you're probably overwhelmed. You want to help your sons and daughters make the right choices and prevent overpaying for their education. You're not alone! We're here to help. Schedule your free consultation today – click below to get started!
Catch our free, on-demand webinar:
How to Survive Paying for College
Join Beatrice Schultz, CFP® for our on-demand webinar, where she provides parents with the exact steps that often greatly lower the cost of college, even if there's little time to prepare.