April 2012: Tips for Final College Selection & More
Greetings!
Happy April! Now's the time for seniors to start making decisions about which school to attend. What factors should they consider? Keep reading for some helpful advice from USNews.
For those of you with students in high school, you don't want to miss out on the extremely valuable and timely information in my College Funding Workshops. My next one is April 12 at the Pacific Athletic Club, so mark your calendar! Visit www.westfacecollegeplanning.com to register and to read helpful articles, financial aid tips & tricks and more.
The college planning process is full of difficult questions and potentially expensive pitfalls. Whether your student is already in college, is a senior in high school or just starting their elementary school years, planning for college can never start too early. Give me a call at 650-587-1517 to schedule a complimentary private consultation to take the first step on the path to creating a clear college funding plan.
All the best,
Beatrice Schultz
Westface College Planning
College Funding Specialist
Featured Find: Saving for Tuition vs. Retirement: Which is More Important?
After watching their retirement funds get pummeled by the financial crisis at the same time the cost of college tuition continues to rise, many parents are faced with a difficult choice: contributing towards their children's education or funding their retirement.
According to a recent study conducted by Allianz Life Insurance, one in four people are reducing or cutting off contributions toward their children's college education. The study also reported that 25% of U.S. households are contributing less toward their children's college education or have stopped altogether, while 44% of respondents have not started saving at all. Only 15% have cut back their spending on other things to keep saving/paying for their children's college educations.
Jim Briggs, co-founder of ReducingCollegeCosts.com explains that families saving for college face a different reality than they did before 2008.
"Most families that we deal with are now taking a really hard look at the cost of educating their children and trying to get that down to the lowest common denominator," he says. "But when you get right down to it, given a finite amount of assets and income, it's how do you take what the family has and maximize their return on those for both retirement and education."
So what's more important, parents' retirement or childrens' college? The answer, according to most experts, is retirement.
Read more on our blog.
Upcoming College Funding Workshops: Seating may be limited – Register to ensure your spot!
Did you know most families qualify for more financial aid than they ever thought possible? Our 1-hour College Funding Workshops provide steps you can take right now to assure you don't overpay for college, that you clearly understand the process and how to maximize your aid qualification!
We hope to see you at one of these upcoming workshops:
College Funding Workshop: Thursday, April 12, 2012 from 6:30-7:30 pm at the Pacific Athletic Club, 200 Redwood Shores Parkway, Redwood Shores
College Funding Workshop: Wednesday, April 18, 2012 from 6:30-7:30 pm in the College & Career Center, Room D9, at Woodside High School, 199 Churchill Avenue, Woodside
College Funding Workshop: Tuesday, May 8, 2012 from 6:30-7:30 pm in the Community Room at Redwood Shores Library, 399 Marine Parkway, Redwood City
Parents and students are welcome! Please visit our workshops page to register.
Nifty News: An Investment in the Future
We're excited to announce that Westface College Planning is a sponsor of the Redwood City Education Foundation's Benefit for a Brighter Future 2012! As we're committed to helping parents through the process of making the right financial choices for their college bound students, we see great value in helping students be better learners and keeping them engaged in school – two important benefits of music education.
Read more on our blog.
Senior Scoop: Steps for Students & Parents to Prepare for College
April is crunch time for families in the college selection process. The admissions decisions are in and, with one month remaining before the May 1 reply date, students are now turning their attention to the final choice of a college. It's an exciting-and nerve-wracking-time to be sure, especially for families trying to reconcile cost and affordability against limited means.
As you compare financial aid award letters, it is important that you get to the bottom line "out-of-pocket" expenses for each. Unfortunately, the award letters don't always spell that out for you. The following are important factors to consider in making sure you are comparing "apples to apples."
Identify the total cost of attendance for each institution: This will include tuition and room and board, as well as books/supplies, activity fees, lab fees, and possible transportation expenses. You may need to consult the school's website for a complete list, as very few award letters provide a complete documentation.
Add all of the grants and scholarships listed on the award letter together: These funds comprise the "gift" aid you are receiving-money you don't have to repay. The sources of these funds may include state and federal governments as well as the institution itself.
Subtract the total amount of "gift" aid from the total cost of attendance: This will help determine the total out-of-pocket expense for your family.
Look for the "self-help" portion: In most cases, institutions will offer a standard "self-help" component to the financial aid award that includes a guaranteed student loan (Stafford) of $3,500 and a campus work-study opportunity worth up to $1,500. Note that the amount of the loan eligibility will increase for each of the following years. Additional loans authorized for the student or the parents (PLUS loans) may be offered in place of "gift" aid.
Keep an eye out for "gapping": It is not uncommon for the total amount of financial aid offered, both "gift" and "self help," to come up short of making up the difference between the Expected Family Contribution and the total cost of attendance. This practice, known as "gapping," is employed by institutions that choose not to meet the full need of the student with financial aid. In such cases, the student is left to his/her own devices to find the remaining funds.
In the final analysis, you need to be entirely comfortable with your ability to manage the cost of attending a college before you submit an enrollment deposit. If you have concerns, it is best to direct them to the financial aid offices of the colleges in question. Most financial aid offices will entertain appeals when new documentation can be provided.
Read more on our blog.
Advice & Insight: Connect With Us For The Latest News
Are you following Westface College Planning online? Here are just a few things you missed:
Harvard is now cheaper than Cal State?? Middle-income California students can actually save thousands of dollars by picking a school like Harvard, Princeton and Yale due to several contributing factors: https://bit.ly/zROBWy.
As you research your potential school, remember to look at how many and how quickly students graduate. The Chronicle of Higher Education can help you find out: https://bit.ly/xa9ZyC.
Follow us on Facebook or connect with me on LinkedIn so you don't miss any additional updates!
About Westface College Planning
At Westface College Planning, we are committed to helping parents through the process of making the right financial choices for their college bound students.
If you are a typical parent with college bound students, you're probably overwhelmed by all the research necessary to help your sons and daughters make the right choices and prevent overpaying for their education.
You are not alone!
Our information packed one-hour workshops will help you:
Understand the true cost of college and how to afford it.
Learn the specific steps to take immediately to maximize financial aid.
Receive valuable information on scholarships and gift aid qualification.
Gain awareness on how to accurately compare the true cost of schools, public vs. private.
Develop best practices for school selection, and more!
More information at westfacecollegeplanning.com.
Ready for your own success story?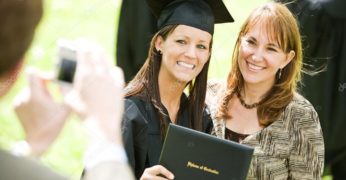 If you're a typical parent with college-bound students, you're probably overwhelmed. You want to help your sons and daughters make the right choices and prevent overpaying for their education. You're not alone! We're here to help. Schedule your free consultation today – click below to get started!
Catch our free, on-demand webinar:
How to Survive Paying for College
Join Beatrice Schultz, CFP® for our on-demand webinar, where she provides parents with the exact steps that often greatly lower the cost of college, even if there's little time to prepare.