Applying for Financial Aid Is Not As Scary As The Monster Under Your Bed
When you were a kid, were you afraid of the dark and the monster under your bed? Well, if you think that applying for college financial aid is like the monster under the bed, I've got good news for you, you can tame the monster if you understand the process.
First, let's look at the most common myth about the college financial aid process: "We don't want to apply for financial aid because we make too much money and my son or daughter won't qualify for financial aid." Wrong! There are three basic categories of financial aid: need-based aid, non-need based aid, and merit aid (scholarships). Even if you are lucky enough to make a good living, your son or daughter is at least eligible for a non-need based federal loan (Unsubsidized Direct Stafford Loan). If your student is a high achiever, she or he may get a merit based scholarship to help with the cost of college.
Let's take a short look at the process.
Federal and State Financial Aid
Applying for federal and state financial aid is easier than you think. The U.S. Department of Education has created a very good web site: www.studentaid.gov. This site has great information about the application process, the types of financial aid, and student loan repayment plans.
To apply for federal and state financial aid, the student (and at least one parent for 18-24 year olds) must get a PIN and then fill out the Free Application for Federal Student Aid (FAFSA) on the web beginning in January of the year that the student wants to attend. Huh? If your high school student is graduating in June, apply for financial aid with the FAFSA in January of that year.
You can list several colleges and universities on the FAFSA. Once the on-line FAFSA is filled out and submitted (and signed with your PIN), the FAFSA record will be sent to each college listed. Colleges across the country receive FAFSA application records and begin to process applications by about March of each year. Many colleges may send your student an award letter (offer of financial aid) by March – some colleges may send awards earlier. The FAFSA determines how much your family can afford to pay for college for one year. This amount is called the Expected Family Contribution (EFC). The college establishes each student's need by subtracting the EFC from its cost of attendance. Depending on the student's eligibility, the college will offer need-based federal and state aid up to the student's need. Additional non-need based aid may be offered to the student and parent up to the cost of attendance at the college. The college can offer state aid because your state's grant authority gets information from the FAFSA also.
| | |
| --- | --- |
| Need Based Aid | Non-Need Based Aid |
| Pell Grant | Federal Unsubsidized Stafford Loan |
| Supplemental Educational Opportunity Grant | Federal PLUS (parent loan) |
| Federal Work Study | Federal GradPLUS (graduate students only) |
| Federal Perkins Loan | Merit Based Scholarships |
| Federal Direct Subsidized Stafford Loan | School Tuition Discounts |
| State Grant | Athletic Aid (may have a need component) |
| School Tuition Discounts (need or non-need) | |
Accepting Financial Aid and School Processing
Generally, schools offer financial aid to students early so that families will know the amount of aid to expect. The process is not finished at this point. A student and parent may have to answer questions about the FAFSA and provide information to the school to document the data on the FAFSA. A student will have to accept the offer and the student who wants to borrow in the loan programs will have to complete an on-line entrance interview and master promissory note. Parent borrowers will have to complete a promissory note. Once everything is in place, the school with disburse funds to the student's account at the beginning of fall semester.
Is It Really That Simple?
Not quite, but this is a short article! Remember the best source of information about the financial aid process is the college's financial aid staff. If you can, visit the schools that you are interested in and talk to the financial aid staff. They will explain their process and make sure you can complete the process in time for your financial aid funds to be ready on the first day of the semester. Remember that students must fill out a FAFSA for every year they attend school and want to get federal and state financial aid.
This guest post was provided by Sam Collie, a senior consultant for Evans Consulting Group and past director of financial aid at Portland State University, who was a guest on College Smart Radio "Tackling the Runaway Costs of College," on August 3, 2013.
Westface College Planning can help you navigate the financial aid process from start to finish. To learn how we can help you call us at 650-587-1559 or sign up for one of our Tackling the Runaway Costs of College Workshops or Webinars.
Ready for your own success story?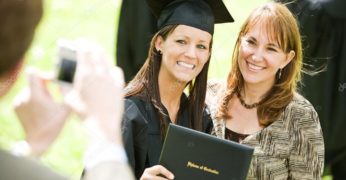 If you're a typical parent with college-bound students, you're probably overwhelmed. You want to help your sons and daughters make the right choices and prevent overpaying for their education. You're not alone! We're here to help. Schedule your free consultation today – click below to get started!
Catch our free, on-demand webinar:
How to Survive Paying for College
Join Beatrice Schultz, CFP® for our on-demand webinar, where she provides parents with the exact steps that often greatly lower the cost of college, even if there's little time to prepare.