Alleviating the Common App Blues
For many incoming students attempting to apply for early consideration via Common Application, roadblocks of technical issues plague their submissions.
Implemented as a time-saver, Common App provides a platform for students to conveniently mass submit their applications to many colleges at once.  Their new 4th generation system, which forgoes physical paperwork and instead utilizes digital applications, launched on August 1st.  With more than 500 institutions ingratiated within the Common App system, this definitely seems like a sweet deal to college-bound hopefuls.
The Bad
Unfortunately, three weeks of technical glitches continue to cause major concerns for students using their service.  Despite errors with the Chrome browser and payment implementation undergoing quick fixes, other problems leave them to wonder about their eligibility.
Recurring issues for students include the inability to preview their submission, locked accounts, slowed browsers and fees for application charging more than once.
The Good
A number of colleges are sympathetic and announced the extension of the early deadline originally set to November 1st.  Dartmouth indicated that students may continue submitting until November 8th, which offers some relief.
Yale prolonged the deadline to November 5th by midnight, as they have done two years prior for different reasons.  If these complications aren't resolved within the next couple of weeks, Yale states they will do their best to forgive late applications to those students confirmed as tangled within the Common App issues.
Other colleges, such as Southwestern University in Georgetown, assure that "there is still time and there is absolutely no reason to worry".
Also, it's not as if Common App has made absolutely no progress whatsoever.  The resolution of the two errors mentioned above may have easily equaled thousands of applicants resounding with success of their submissions.
Useful Suggestions for the Weary Student
While Common App tweaks its system, students may feel like they're left in the dust and distraught over the ongoing issues.  Take a deep breath and look over these suggestions listed by Menlo School:
Don't wait 'til the deadline!
Ready to submit?  Then do it ASAP.
Search for the colleges of your choice and see if they have extended their deadlines.
Check your e-mail daily after submitting your application.
Although frustrating, this situation reinforces the long-standing tribute to avoid procrastination.  Without those early-bird students attempting to utilize Common App, the glitches would be far less exposed to the public and possibly kept under the radar, leading to even more pressure and stress.
Persistently attempt to break through the barriers standing between you and your submission.  Eventually you will persevere.
Don't forget that early action or early decision application deadlines typically equate to early deadlines for financial aid applications. Westface College Planning can help you navigate the financial aid process from start to finish. To learn how we can help you call us at 650-587-1559 or sign up for one of our Tackling the Runaway Costs of College Workshops or Webinars.
Photo Credit: Almagill
Ready for your own success story?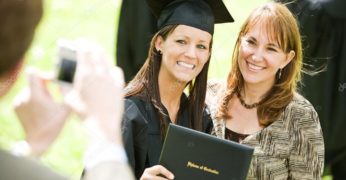 If you're a typical parent with college-bound students, you're probably overwhelmed. You want to help your sons and daughters make the right choices and prevent overpaying for their education. You're not alone! We're here to help. Schedule your free consultation today – click below to get started!
Catch our free, on-demand webinar:
How to Survive Paying for College
Join Beatrice Schultz, CFP® for our on-demand webinar, where she provides parents with the exact steps that often greatly lower the cost of college, even if there's little time to prepare.