All About Federal Perkins Loans
In the last couple of posts we have discussed different types of student loans, including Stafford Loans and Federal PLUS Loans, which leads us to Federal Perkins Loans.
Federal Perkins Loans are low-interest loans (5% for the 2012-2013 school year) for both undergraduate and graduate/professional students with high financial need. It is available through government funds, disbursed through the school's financial aid office and repaid to the school itself.
Independent students are usually more likely to receive Federal Perkins Loans than dependents due to greater need in general. To apply for this type of loan, it is extremely important to file a FAFSA (Federal Application For Student Aid) in addition to a Perkins promissory note. The school itself will determine the financial need and figure out how much the student is eligible for. The most an undergraduate can borrow for their education is $27,500 and the most a graduate or professional student can borrow is $60,000 (which includes any Federal Perkins Loans borrowed as an undergrad).
What is nice about Federal Perkins Loans? Other than the low interest rate, there are no additional charges or fees. It is important that students are aware they might have fees or collection costs added for a few reasons, though, including:
Skipping a payment
Making a late payment
Making less than a full payment
Continuing to avoid payments
Students also have nine months after graduation (or leaving school/dropping below half time status) before they need to begin paying the loan back. This grace period is three months longer than most standard loans.
Want to know more about student loans that might be available to you or your student? Come to my next College Funding Workshop (a one-hour workshop to provide parents with the steps to take right now that can often greatly lower the cost of college even if they have little time to prepare), or contact me for more information!
Photo Credit: D.C.Atty
Ready for your own success story?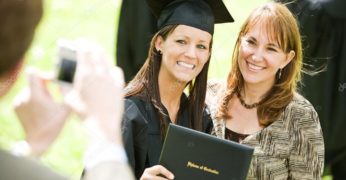 If you're a typical parent with college-bound students, you're probably overwhelmed. You want to help your sons and daughters make the right choices and prevent overpaying for their education. You're not alone! We're here to help. Schedule your free consultation today – click below to get started!
Catch our free, on-demand webinar:
How to Survive Paying for College
Join Beatrice Schultz, CFP® for our on-demand webinar, where she provides parents with the exact steps that often greatly lower the cost of college, even if there's little time to prepare.