7 Creative Ways to Lower College Costs
Figuring out how to cover college costs can be daunting. There's tuition, of course, and when you start adding in books, fees, room and board, plus incidentals the total cost of attendance can rise quickly. It's best to plan ahead so that you're not caught with unexpected expenses and no way to pay for them. A good place to start is the school's financial aid offices. Once you know what kind of loans and aid you qualify for, you can set a budget and start getting creative to deal with any remaining expenses. Here are a few things to keep in mind:
For most students, college will be their first time living on their own and taking care of their own meals. It's easy to go overboard on eating out, so establish firm limits on non-food plan spending.
Credit card debt is another thing that can spiral out of control, especially if you have a student that "had to have" that logo sweatshirt or brand new stadium blanket from the campus bookstore. Consider using a debit card instead, and set a monthly budget for incidental expenses.
When possible, buy used – textbooks, dorm furniture, even electronics like laptops can be found for a fraction of the price if you buy them used instead of new.
Consider post-graduation service to offset a portion of your college expenses. Programs like ROTC, Peace Corps and Teach for America offer scholarships, loan deferment, education awards or even partial cancellation of college loans.
You don't have to be an athlete or a math whiz to qualify for a scholarship – there are many scholarships available that you might not know about. Try a free online scholarship search at Fastweb to get started.
Many students have time for a part-time job. Look for work-study opportunities on campus, or seek out a paid internship in your field of study to earn money and give your resume a boost at the same time.
Look for discounts wherever you shop and dine out. Many businesses offer student discounts but don't advertise them. It's worth asking, especially for big ticket items like travel and electronics.
A little planning goes a long way when it comes to dealing with college costs. Contact us for more guidance about college planning.
Photo credit: Bohman
Ready for your own success story?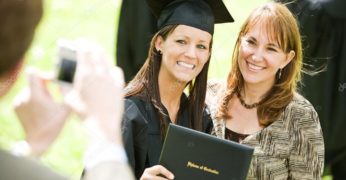 If you're a typical parent with college-bound students, you're probably overwhelmed. You want to help your sons and daughters make the right choices and prevent overpaying for their education. You're not alone! We're here to help. Schedule your free consultation today – click below to get started!
Catch our free, on-demand webinar:
How to Survive Paying for College
Join Beatrice Schultz, CFP® for our on-demand webinar, where she provides parents with the exact steps that often greatly lower the cost of college, even if there's little time to prepare.