6 Tips to Stay Organized with College Applications
The college application process can be overwhelming. Different schools have varying requirements and deadlines, and it can be hard to keep track of what's due when. Organization is essential to keep everything straight and make sure that nothing slips through the cracks. Here are 6 tips to help you stay organized.
1. Find out from the start which colleges on your list use the Common Application; you'll avoid doing extra work.
2. Read all application instructions carefully before you do anything else to save yourself time and energy in the long run.
3. Track all of your application requirements in a master document, like a spreadsheet. Be sure to include online application user names, deadlines, test scores, recommendations, transcripts and essays. Make a note when you've submitted each.
4. Manage deadlines by using a calendar like Google or Outlook and set it to remind you in advance of next steps. You'll avoid a harried scramble at the last minute!
5. Make note of each college's financial aid requirement, including the CSS Profile, college specific forms and the FAFSA, and track them on your master document along with application requirements. Every school's financial aid department has different deadlines and meeting them will increase your chances for help in paying for college.
6. File all of your college materials by school so you can refer to them with ease. Put a checklist at the front of each file with that school's specific application requirements listed, and check them off as you complete them.
We're happy to provide more information about the college application process, contact us with your questions.
Ready for your own success story?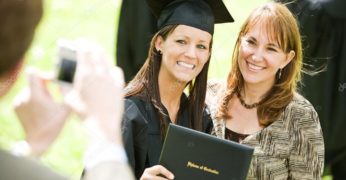 If you're a typical parent with college-bound students, you're probably overwhelmed. You want to help your sons and daughters make the right choices and prevent overpaying for their education. You're not alone! We're here to help. Schedule your free consultation today – click below to get started!
Catch our free, on-demand webinar:
How to Survive Paying for College
Join Beatrice Schultz, CFP® for our on-demand webinar, where she provides parents with the exact steps that often greatly lower the cost of college, even if there's little time to prepare.