5 Reasons Why You Should Always Apply for Financial Aid  
Many people think they make too much money to consider even applying for financial aid. It is a common misconception. This misconception is one I come across often with clients, as they think if they have a higher income, have saved up money for retirement and college, or they happen to own a home or two that they should automatically rule out the hassle of applying for financial aid.
Although most of my clients who seek help with creating their college funding plans won't qualify for need-based financial aid, I still recommend that they, along with my family, friends, and colleagues always apply for financial aid. Here are the five main reasons why you should consider applying for financial aid.
5. You May Actually Qualify for Financial Aid
Almost 80 percent of the families I advise assume they will not qualify for need-based financial aid, but when they apply for financial aid, 40 percent find they do qualify! By ruling out the importance of completing the FAFSA and the CSS Profile, many families could miss the opportunity to be considered for financial aid, grants, and even tax credits.
Look at Princeton's financial aid estimator for finding financial aid eligibility. An example of a student with parental income of $350,000, non-retirement income assets of $200,000 and with two kids in college simultaneously, they can qualify for $16,000 in grant aid per year – this is free money!
4. Applying for Financial Aid Is Necessary to Qualify for Federal Student Loans
Regardless of income and assets, every student who completes the FAFSA will qualify for federal student loans. Student loan debt is a concern for most families, and no one wants to be overwhelmed by excessive debt, so here are two reasons why it is important to apply for financial aid:
1. Financial aid will provide access to funds that can help pay for college, even while you are still getting your four-year college funding plan set up.
2. A student loan can share the responsibility of paying for your child's education.
3. If Finances Change, Having Applied Ensures Financial Aid Eligibility
Sometimes a major change in your household income or financial circumstances can occur and having applied for financial aid will ensure that you're already in the college financial aid program and this makes you eligible to qualify for need-based financial aid. Access to these funds can be particularly useful if your financial situation shifts drastically.
2. You Can Appeal for a Better Offer
Just by the act of applying for financial aid and completing the FAFSA and the CSS Profile, you are informing colleges that the cost of school matters to you. Completing these forms also means parents should be prepared to appeal their financial aid awards. You are allowed to appeal the financial aid and merit aid package. Another option is to use one college's net price against another college's net price. If your student has been accepted by two colleges with different net prices, you can get some colleges to increase the merit aid offered, just because they want to remain competitive.
As for information about an appeal, contact the college's financial aid office and ask what their appeal protocols are. Most colleges will require you to write an appeal letter, which is the way you go about illustrating your situation and supplying the documentation needed to support it. When the colleges respond to your appeal letter, the response could potentially change the outcome of which school is now the best choice for your student.
1. Colleges Want YOU to Attend Their School!
Colleges want to be attractive and by offering tuition discounts and by doing so they also increase their enrollment of students who come from well-off families. The main contributors to endowment funds and booster programs are often wealthy parents, so colleges want to entice the enrollment of these types of students with discounts.
Looking for Help Filing Financial Aid Forms?
At Westface College Planning, we are here to help parents and students with the process of paying for college all the way from the beginning to the end. Discover how we can help you apply for financial aid by filing the FAFSA and CSS Profile on your behalf and more by signing up for a complimentary consultation today!
Ready for your own success story?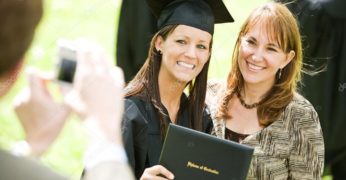 If you're a typical parent with college-bound students, you're probably overwhelmed. You want to help your sons and daughters make the right choices and prevent overpaying for their education. You're not alone! We're here to help. Schedule your free consultation today – click below to get started!
Catch our free, on-demand webinar:
How to Survive Paying for College
Join Beatrice Schultz, CFP® for our on-demand webinar, where she provides parents with the exact steps that often greatly lower the cost of college, even if there's little time to prepare.