10 Weird Scholarships for 2015-16
Paying for college can be stressful and overwhelming, but that doesn't mean it can't be fun.  Did you know that by fully embracing your inner weird factor, you could land yourself some serious scholarship money to help pay your college tuition?  It's true!  There are a ton of wacky, unusual and just plain weird scholarships out there.  Here are 10 you may want to look into:
Common Knowledge Scholarship – Tired of whipping up essays and being denied for scholarships due to high GPA requirements? The CKS requires neither, and even better, they gage winners by a simple motto: "Take a quiz, show us what you know, win scholarships", from $250 to $5,000.
Deadline: Always Open
Professional Bowlers Association Billy Welu Scholarship – Is bowling a prime passion? Up-and-coming pro bowlers are invited to apply for this scholarship. Candidates must exemplify both bowling prowess and academic excellence to win the $1,000 prize.
Deadline: June 15th
Copyright Awareness Scholarship – Opinionated students with a strong outlook on copyright laws could win $5,000.  Not a writer?  No problem.  In this contest, you submit a video explaining outside-the-box thoughts about why copyrights are important.
Deadline: June 15th
Duck Brand Duct Tape "Stuck on Prom" Contest – Have you ever wanted to create a prom outfit out of duct tape? Well, if you have, this is your chance to make it and win $5,000 in scholarship money.  Wear your stylish Duct Tape outfit to prom, share pictures, and submit your application to win.
Deadline: June 1st
Zombie Apocalypse Scholarship – With the growing popularity of "The Walking Dead" series, planning for a zombie apocalypse has become a common idea. Zombie fans will rejoice in this opportunity to win $2,000 by simply answering this prompt in less than 250 words: "Imagine that your high school/college has been overrun with Zombies. Your math professor, the cafeteria ladies and even your best friend have all joined the walking dead. Use your brain to flesh out a plan to avoid the Zombies, including where you would hide and the top 5 things you would bring with you to stay alive."
Deadline: October 31st
Starfleet Scholarship Program – If you love Star Trek and are a member of the official Starfleet club, this could be the scholarship for you.  They award up to $1,000 toward the student Trekkie's college fund.
Deadline: July 15th
Vegetarian Resource Group Scholarship – Vegetarianism helps sustain the planet, but did you know it qualifies students for a $10,000 or $5,000 scholarship? 3 winners who have adopted the vegetarian or vegan lifestyle are chosen each year.  Wonderful benefits for a sustainable life choice by young students.
Deadline: February 2016
American Fire Sprinkler Association Scholarship – Want to light a fire under your college tuition bill?  Check out the American Fire Sprinkler Association Scholarship; $1,000 is awarded to five high school graduates.  After reading about fire sprinklers, applicants are required to answer a ten-question, open-book quiz on their benefits.
Deadline: August 26th
National Marbles Tournament Scholarship – This scholarship sets out to test your marble skills. The National Marbles Tournament Scholarship requires those with mad marble skills to compete against other marble shooters in a four-day tournament in Wildwood, New Jersey. There are many winners, picking up scholarships that range anywhere from $1,000 – $2,000.
Tournament is Held from June 22nd – 25th
Collegiate Inventors Competition – If you've been tinkering and taking innovation to the next level from a very young age, this may be the scholarship for you.  The Collegiate Inventors Competition seeks to recognize those students who use their creative invention skills to come up with the next big idea.  Each year, 12 graduate and undergraduate finalists receive an all-expense-paid trip to Washington D.C. to reveal their invention to a panel of judges.  The top graduate winner receives a scholarship worth $15,000, while the top undergraduate inventor receives $10,000.
Deadline: June 15th
For more unique college scholarships, check out Scholarships.com.
What's the weirdest scholarship you've ever heard of?  Let us know!
Westface College Planning can help you navigate the college planning process from start to finish and find the best scholarships tailored for your student.  To learn how we can help you call us at (650) 587-1559 or sign up for one of our Tackling the Runaway Costs of College Workshops or Webinars.
Photo Credit: Patrick Hoesly
Ready for your own success story?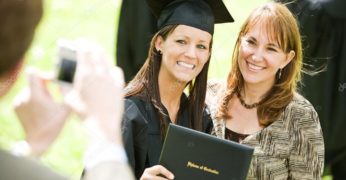 If you're a typical parent with college-bound students, you're probably overwhelmed. You want to help your sons and daughters make the right choices and prevent overpaying for their education. You're not alone! We're here to help. Schedule your free consultation today – click below to get started!
Catch our free, on-demand webinar:
How to Survive Paying for College
Join Beatrice Schultz, CFP® for our on-demand webinar, where she provides parents with the exact steps that often greatly lower the cost of college, even if there's little time to prepare.